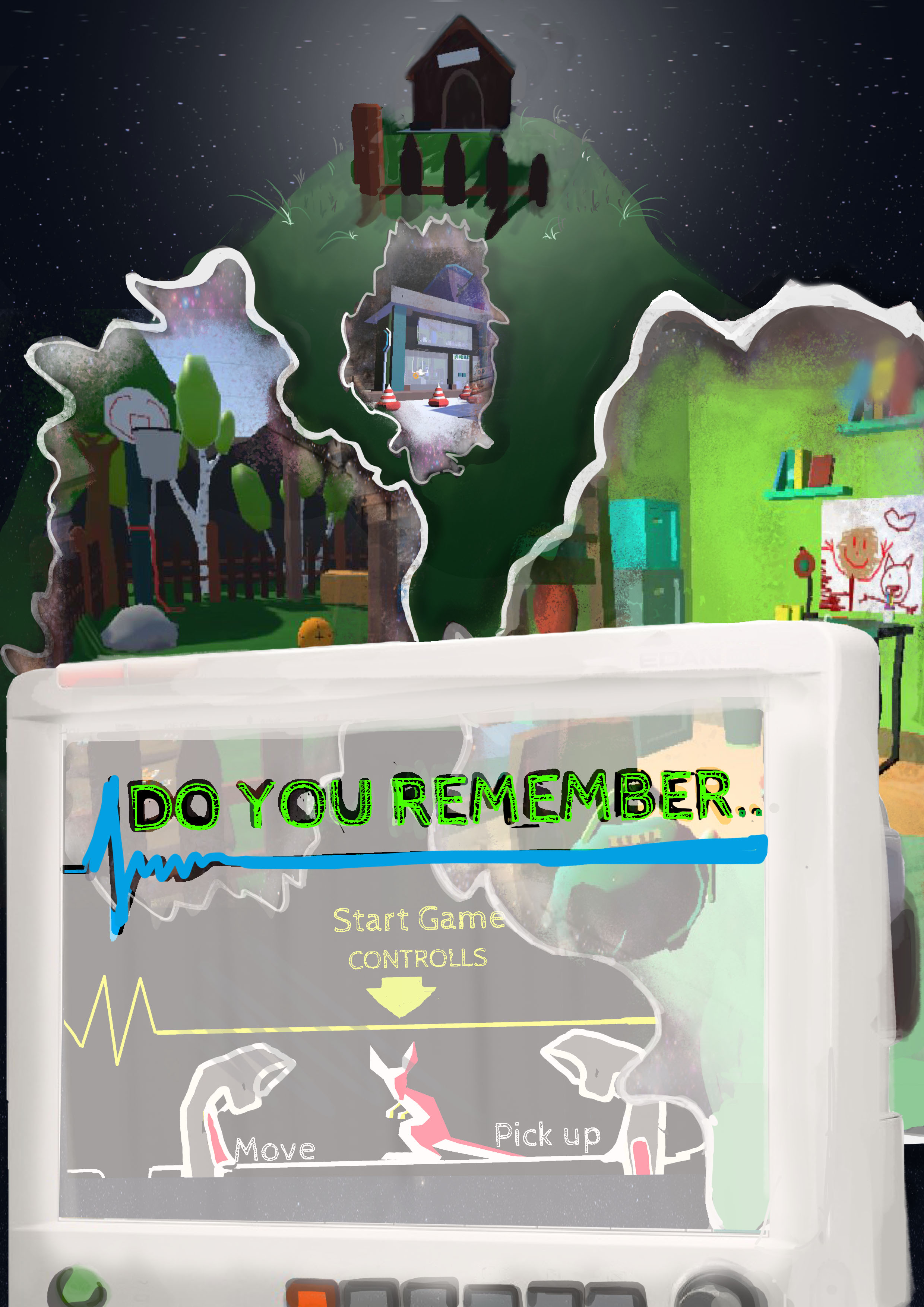 Do you remember...
A downloadable game for Windows
Do you remember...
--- A VR Game in Development by Jasmin Wodarczyk, Grigory Gusev, Hannah Pollow ---
What is this game about?
Experience the space between Life and Death. You live your life in a new way, discovering old memories and the chance to undo bad decisions in your lost life.
Don´t forget: This is a VR-Game, programmed for the HTC VIVE - STEAM VR.


The Movement is pretty simple:

For Flying in Space, you can press the button on the back of your VR-Controller (TRIGGER)
Move in the memories also with thie button on the back of your VR-Controller
For Picking up Objects, you can press the button on the side of your VR-Controller (called GRIP)
With great support by Jörg Sroka!
Install instructions
You just need to download the .rar folder and extract this. Start Steam VR, calibrate your room scale and start the exe!

And the controls are written in the description (upper)
Have fun!
Comments
Log in with itch.io to leave a comment.
Interesting concept, are you working on this any more?
Hello! Thank you very much :) Yes, we are still working in a group of three people to complete the game. The game is build for our course in our university and we try to finish the game ´til january :) We are trying to develop a new scene and to change the visual style of the whole game for now and yeah... lets see :D
Great project for the course and a nice way to collaborate.
Please let me know how it goes and can feature on my channels and website returnlearn.com if you like, does the university have a games development exhibition where you show your projects to employers?

Hey! Yeah I can keep you up to date! :)
You want to feature our game on your webiste? This is amazing! It sounds pretty cool.
I don´t know about an exhibition in my university, on some days we have playtest-evenings where people around our university can play our games or we have the semester-presentation about the process of the development. Of course, there are many possibilites to show the game on events or to enter contests.

Excellent - I proposed a weekend exhibition for local employers at my university. Just a thought. The website is returnlearn.com if you want to check before I do a section?
Hello! Your website is pretty nice, going to take a look at some of the games on it! :D
Thank you so much for your offer to feature us on your website! We are very blushed and excited!

I'll keep you up to date for incoming "updates" :)
Hannah
Hi John!
First of all, thank you very much for showing so much interest in our game!
I am one the teammates, who is working on this game, and who also had the idea for this project. If you want to, you can give me your email and then I would keep you up to date about the project and playtest evenings etc. We could probably also arrange for you a private opportunity to test the game at the university.
Thank you, by all means email to jhorsfield30@alliancecomp.co.uk. Would be great to be kept in the loop and any events would be great.